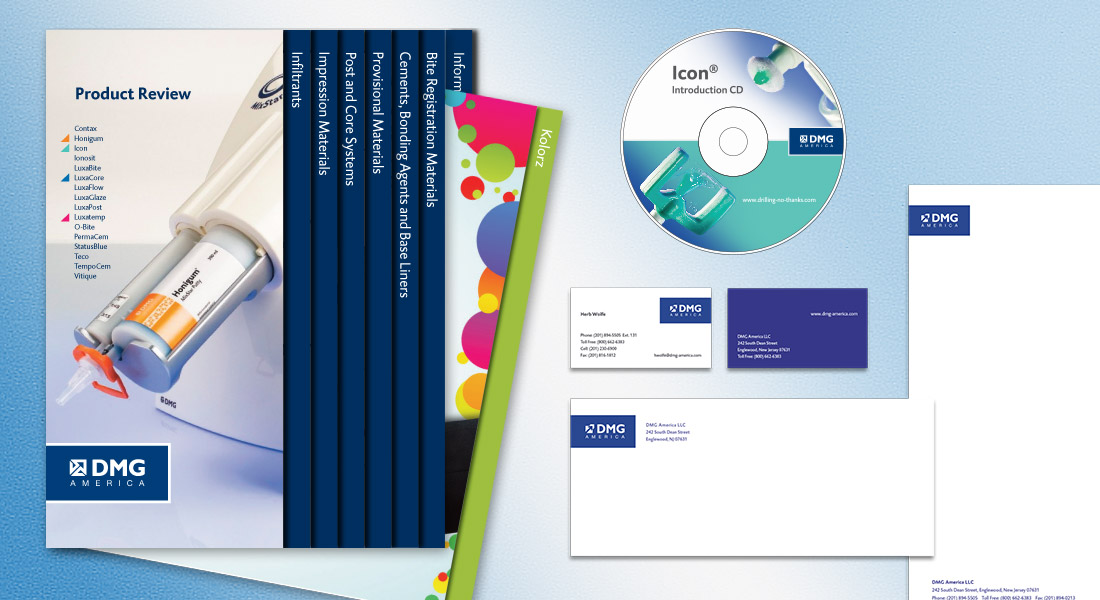 DMG America
Graphics and Identity
As a dental company, DMG America has delivered some of the most widely used and clinically successful dental products to North America. For the past 15 years, DMG America has worked with me on all facets of graphics and identity, products and packaging, exhibitions and installations, websites and digital experiences, advertising, and communications.
DMG America provided an exciting challenge for me. The company has several different products which require their own branding identity. However, since these products fall under the DMG brand, the problem was to maintain a cohesive look.
Another design challenge was DMG's annual sales meeting held at a different place each year. Not only was the location changed, but each year a different theme was chosen.
" The company has several different products which require their own branding identity"